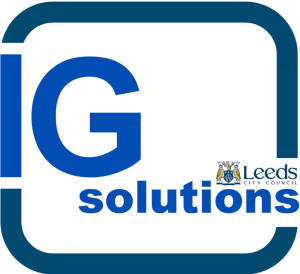 Will your business be celebrating (job well done) or commemorating? A focus on key elements of the legislation and what the business should have done (in the last 365 days) to ensure they are compliant with the new legislation.
What is there still to do?
Can Leeds City Council help?
As we approach the 1st anniversary of GDPR, it's important to assess your organisation's current position and progress over the past 12 months, as well as ensure your staff are justly equipped with the information and training required to satisfy the ICO.
IG Solutions will be our speaker at our June Mmmmm and will give an overview and pointers of the things you should be doing to ensure that you are compliant.
IG Solutions is Leeds City Council's dedicated team of information governance professionals with over 20 years' experience of delivering Information Governance in the public, private and third sector, responsible for meeting the statutory information governance requirements of over 15,000 staff across the council and its 99 elected members.