197 Wakefield Road,
Scissett,
Huddersfield,
HD8 9JZ,
07796616009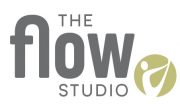 The Flow Studio offers:

---
Christmas Gift
Vouchers for Sports / Deep Tissue massage – £42 per 1hr session. Expires within 3 months of date purchased.
About us
The Flow Studio is dedicated to exploring the body's potential of movement ease – bringing relief and physical improvement to people from across all working backgrounds and sports activities, through a combination of Pilates, manual therapy and client education. Focus is on facilitating optimal musculoskeletal balance and improved performance, as well as decreasing pain and dysfunction.
Pilates classes are held in small groups where attention to individuals can be made. The studio is a relaxed, friendly environment and all equipment is provided. As group classes are small pre-booking is essential. Please get in touch to reserve your place.
We do hope you'll visit The Flow Studio soon
November Lockdown update:
Pilates classes are being live-streamed until the studio re-opens on 03 December 2020. Please contact directly if you'd like to book.
Massage Therapy treatments are available during this lockdown period, but only with certain healthcare needs. Please get in touch to discuss your requirements.