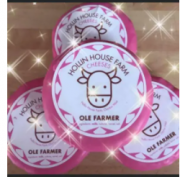 Hollin House Farm Cheese offers:

---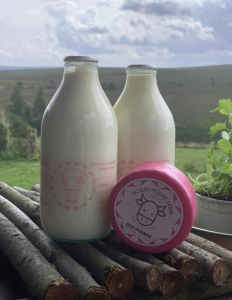 Milk in glass pint bottles – £0.60 a pint.
Cheese – 200g – £5.00
Hollin House Farm's award winning whole milk can be delivered to your doorstep, or why not call into the farm.
Homemade artisan cheese also available – which is a delicious hybrid cheese with a taste of cheddar and Cheshire and Wensleydale all rolled into one. Wrapped in a beautiful eye catching pink wax.
You can buy direct from the farm or it also available in quite a few shops • Cannon Hall • Blackerhall • Lamb2ewe • Brindon Addys • Chidwells And many more