We hold regular monthly Meetup networking events for businesses, with speakers and knowledge exchanges.
We bring together the brilliant variety of people, places and resources in our fantastic local area
Our monthly Meetup networking events give a friendly and informal opportunity for organisations (and individuals if you want) to come and introduce yourself and make business relationships.
We meet on the first Thursday of the month at 10am at the Venue in Storthes Hall Park
*** Due to the Coronavirus,
these events are now being held Virtually
and will have a slightly different format and pricing from usual
– please contact us for details ***
Speed networking gives you the opportunity to speak with at least half the people in the room, in a friendly relaxed way.
To maximise your experience, we have capped the number of people at the monthly Meetup networking event.  To guarantee your have a place, make sure you book your tickets now.
Advanced tickets cost                             Virtual networking costs
£5 for FSB and Gold members                    free for Gold and Silver members (and FSB members on the first of the month)
£10 for Bronze and Silver members            £5 for Bronze members
£10 for visitors                                                £10 for visitors and returning non-member
£15 for returning non-members
and will cost more on the door
Your HD8 Network Membership gives you the benefit of networking your business on- and off-line.  By using our local directory, events calendar, community pages and social media channels.  So what are you waiting for?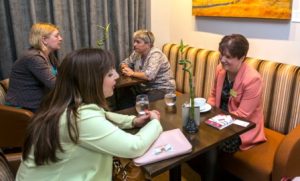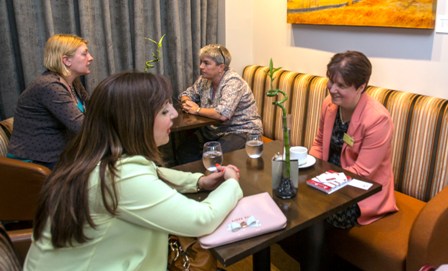 Speed Networking
Not everyone wants to stand up in front of a room and introduce themselves.  Nor do others like to walk up and speak to strangers.  Our Speed Networking sessions give you lots of one-to-one mini conversations – Speed Dating for Business if you like.  We guarantee that you will meet at least half the people in the room.
Speaker
We occasionally have an expert speaker to provide a member spotlight or knowledge exchange – if this is something you are interested in please get in touch.
Previous speakers at our monthly Meetup networking events have included –
You are then invited to informally network with us and if you wish to eat at this time, its possible for you to order on arrival.
Our YouTube Channel has a number of Testimonial received for our Meetups – https://www.youtube.com/channel/UCISfwsOY522W21lEer4hzfA/featured
Previously we held our monthly Meetup networking events at the 315 in Lepton and The Woodman Inn in Thuderbridge.
This is a video, created in 2015, with attendees opinions of our Meetup networking events.
As part of your HD8 Network Membership you will receive the benefit of live networking meetings and events, as well as web-based resources such as a local directory, an events calendar, community pages and social media channels.