Date
Wednesday 4th December
Time
5:00 pm - 6:00 pm
Location
The Zone
St Andrews road
Huddersfield
HD1 6PT
Categories
About
GIANTS COMMUNITY TRUST COACHES AIM TO DEVELOP PLAYERS OF RUGBY LEAGUE WITHIN AGE RANGES 7-9 YEARS AT THE ZONE'S INDOOR FACILITY.
These fun filled sessions are open to anyone and everyone wanting to improve skills, play the game you love with new friends, or just keep active.
Whether your child plays for a community club, has taken part in our SkyTry school lessons, or just looking to take their first steps towards becoming a rugby league superstar, this is the perfect session for your them!
The development programme preaches to improve the following skills:
Technical
Tactical
Physical
Mental
Social
WHAT MAKES OUR PDC'S INVALUABLE?
The Player Development Centre will improve all aspects of your child's game, dedicating one whole session to a particular skill, i.e. passing, kicking, attack or defence whilst merging exciting games with skill drills.
At the beginning of their first session at each half term they will receive a FREE "activity work book" to help aid their development and pathway.
We have strong relationships with the Huddersfield Giants, with player appearances to aid professional sporting advice, with the best opportunities possible to progress within the game. Opportunities may arise with tickets for children to attend Game days at Giants Home matches.
Our coaches are passionate about seeing results and getting the best out of each individual. We want to ensure we make a noticeable difference through our Centre's.
Turn up and play, no commitment and no booking needed.
Indoor
3G Surface
Safe Environment
Qualified Huddersfield Giants Community Coaches
WEDNESDAY'S
17:00-18:00 – KIRKLEES TERM TIME ONLY
COST: £4 PER SESSION
AGE: 7-9 YEARS OLD
LOCATION: THE ZONE, ST ANDREWS ROAD, HUDDERSFIELD, HD1 6PT
If you would like more information, please email dan@hgct.co.uk or call 01484 442241.
Or check out their Directory Listing on our website –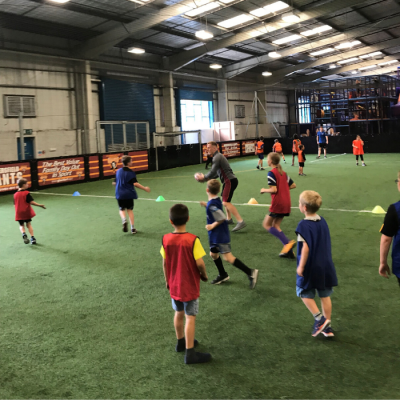 Map Unavailable