Clayton West Community Hub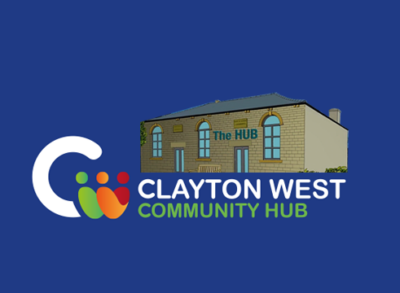 ---
We are blessed to live in this lovely village of Clayton West, however long we have lived here whether for generations or if we have chosen it as our home, we are all here for a reason, we are the community, and it is time to regain a part of what is lost.
Over the last few years many villages have lost their identities and their communities, our pubs are closed, some lost forever, our post offices have vanished, our church congregations are dwindling, our shops are few and far between and our group celebrations are no more.
We are one of the lucky ones, we have a strong core, we have family, we have each other, we have an amazing group of volunteers who organise community events, we have fantastic local businesses to support, but we are lacking a heart.
Our aim as a group of like-minded people is to bring the heart back to Clayton West, a place for everyone, no matter what age or interest, somewhere to gather, to share, to learn, to laugh, and to express ourselves.
In the Centre of our village, on the High Street stands the former Baptist Chapel & Sunday School, originally it was bought with money raised by the community and it has been stood unused for many years, the roof is falling in, the windows are rotten, and the site is in total disrepair and after many years of attempts to repurpose the space for use by the village as a whole. Now is the time as the site is now for sale and we aim to acquire it, renovate it and make it available to us all.
To do this we need your help – we estimate it will cost in the region of £250,000 to purchase and renovate the property to bring the Hub to life.
We will be creating many fundraising activities and asking for your help and donations no matter the size, we also want to get the whole village involved as this is for all of us, a community space.
The last year has been a struggle for many of us, some have lost loved ones, some have lost lively hoods and we have all lost community in a lot of ways, and it is time to stand up, stand tall, and most importantly stand together and take back the future of our village.